HRD attestation is the 1st phase in the embassy attestation process. It is a mandatory process in certificate attestation. In India, each state HR department do the attestation process according to documents. Even though the process of HRD attestation is same for every state, but the rules are different in each state HRD. HRD attestation is the verification process of educational documents. Each concerned state HRDs does the educational certificate attestation to use those documents for abroad.
HRD Attestation is the abbreviation of Human Resource Development; it is a ministry of India for the authentication of educational certificates. Human Resource Development attestation is an obligatory process of overseas travel, which will help the certificate holder to prove the trustworthiness of document in the destination country. Human Resource Development attestation is a legitimate strategy issued by the Indian government to its nationals to confirm the educational certificates.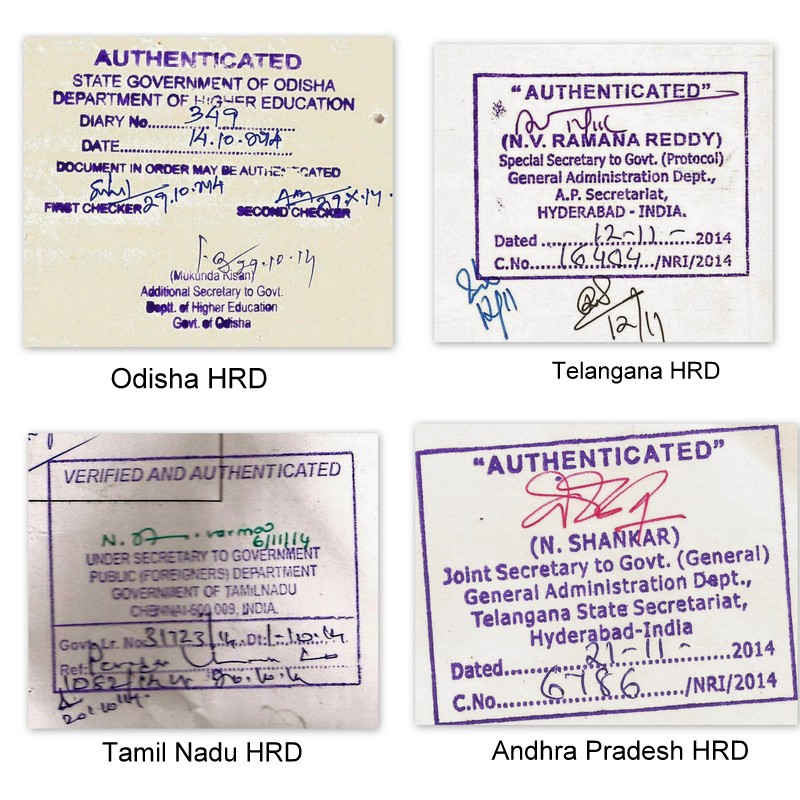 PROCEDURE OF HRD ATTESTATION
The rules of HRD document verification and attestation process varies from each state to state. You have to do the educational certificate attestation from the state where you completed your education (State from where your education degree is issued). If you are a resident of Delhi, but completed your studies from another state, then you have to do the degree attestation from that state's HRD. In HRD attestation, the universities verify the documents first and only after that it can be attested. HRD attestation is done only for government approved (UGC/AICTE/NCERT) educational certificates or documents.
Need For HRD Attestation
HRD attestation is mandatory while you are migrating to any another country for higher studies or work. Educational certificate attestation is done to prove the originality of the certificates. HRD attestation is very crucial for admission in foreign universities or schools. When you apply for admission in foreign universities or schools, they need to know the authenticity of the educational certificates provided by you. So, you need to attest the certificates from the embassy of the migrating country located in your home country. Similarly, you need HRD attestation for getting employment opportunities in foreign countries. In some cases, you need to provide educational certificates for verification purposes.
Foreign higher education purposes.
Abroad migration purposes.
Work permit.
Visa change purposes.
Supporting Documents Required for HRD ATTESTATION?
Original Degree for Process.
Passport copy front and last page.
Passport size photographs 2 nos.
Aadhaar Card copy.
Pan Card copy.
Offer letter copy/ Sponsor details (Email,contact,website,Company name)
All year mark list copy of degree.
Documents required for HRD attestation:-
| | | |
| --- | --- | --- |
| School Leaving Certificates | Nursing Certificate | Transcript Certificate |
| College Leaving Certificates | SSC Certificate | Transfer Certificate |
| Mark Sheets | HSC Certificate | Nursing Degree Certificate |
| Degree Certificate | Inter Certificate | Nursing Registration Certificate |
| PG Degree Certificate | MBBS Certificate | Pharmacy Certificate |
| Pre Degree Certificate | Dentists Certificate | B Ed Certificate |
| BE Certificate | Engineering Certificate | MS Certificate |
| Diploma Certificate | B Tech Certificate | MD Certificate |
We offer services of HRD Attestation for:-